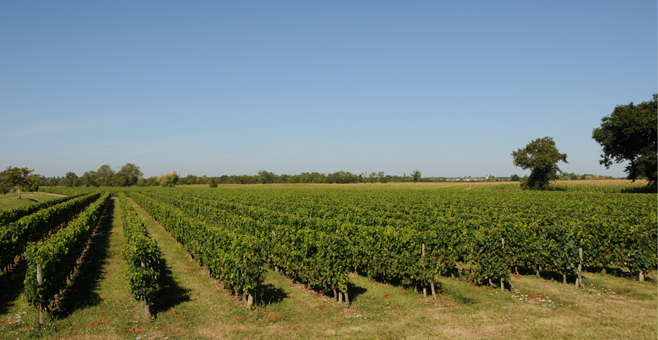 The vineyards

Back in 1991, Jean-Louis and Isabelle Chollet began
to buy up land in order to reconstitute the vineyards
of the Château Plaisance estate, located at the edge
of the Margaux appellation d'origine contrôlée, on these famous palud alluvial soils, a terroir that has regained its former glory.

Overlooking the Garonne River, ten of the thirteen hectares
of the estate, forming a single block, are now planted with 70% merlot, 20% cabernet-sauvignon, and 10% petit-verdot grapes. We have chosen to plant at a density of 5000 vines to the hectare to ensure a better concentration of our wines
and to ensure an average yield of about 50 hectolitres per hectare.